Mangaluru: Dr. SA Khan, an aerospace engineering expert from IIUM Malaysia, visited the BIT National Seminar Hall for an exciting event. Sponsored by IEEE Mangalore Subsection and the Institution's Innovation Council (IIC), Dr. Khan gave a talk on "Numerical and Experimental Study of Passive Control in the Form of Ribs at Sonic and Supersonic Mach Numbers with the Application of Neural Networks."
Dr. Vasanth Kumar, Head of the Mechanical Engineering Department, welcomed Dr. Khan warmly.
The focus of the event was on aerospace engineering and using ribs for passive control at different speeds, from sonic to supersonic. Dr. Khan's presentation was packed with insights from his extensive experiments. He explored how ribs of different sizes - 6 mm, 8 mm, and 10 mm - placed in various positions in the ducts, like 1D, 2D, 3D, and 4D, affected things.
The event kicked off at 10:30 AM on September 22, 2023. The audience was diverse, with academics, researchers, and students all eager to dive into aerospace engineering and fluid mechanics. Dr. Khan's presentation was a hit, showcasing his deep knowledge and innovative ideas that have made him famous worldwide.
What made Dr. Khan's research stand out was his use of neural networks to understand passive control better in aerospace engineering. This added a cutting-edge twist, catching the attention of academics and industry experts alike.
BIT thanked Dr. SA Khan for his incredible contribution. The event was coordinated by Dr. Imran Mokashi from the Mechanical Engineering Department, ensuring it ran smoothly and allowed for meaningful discussions.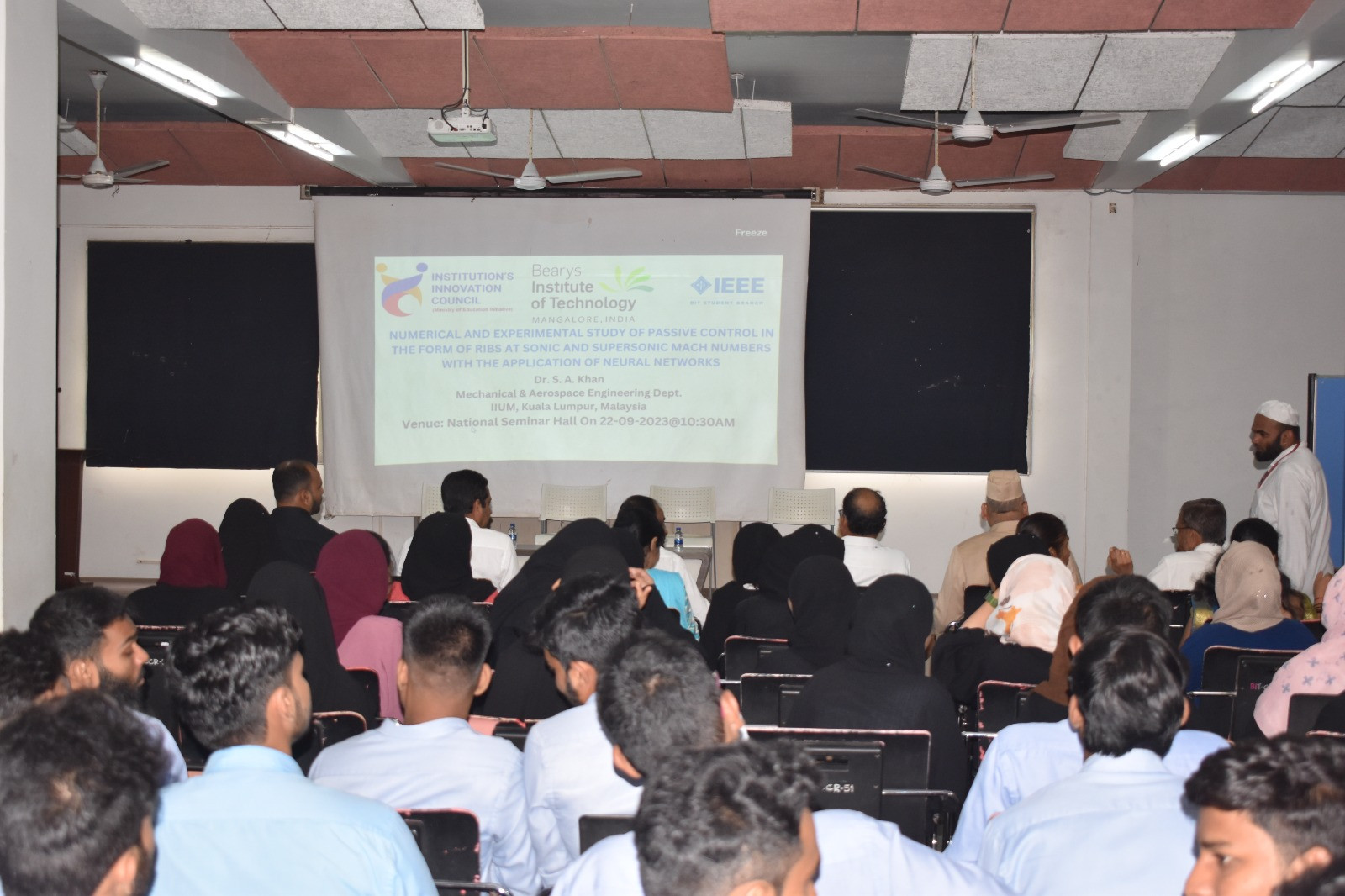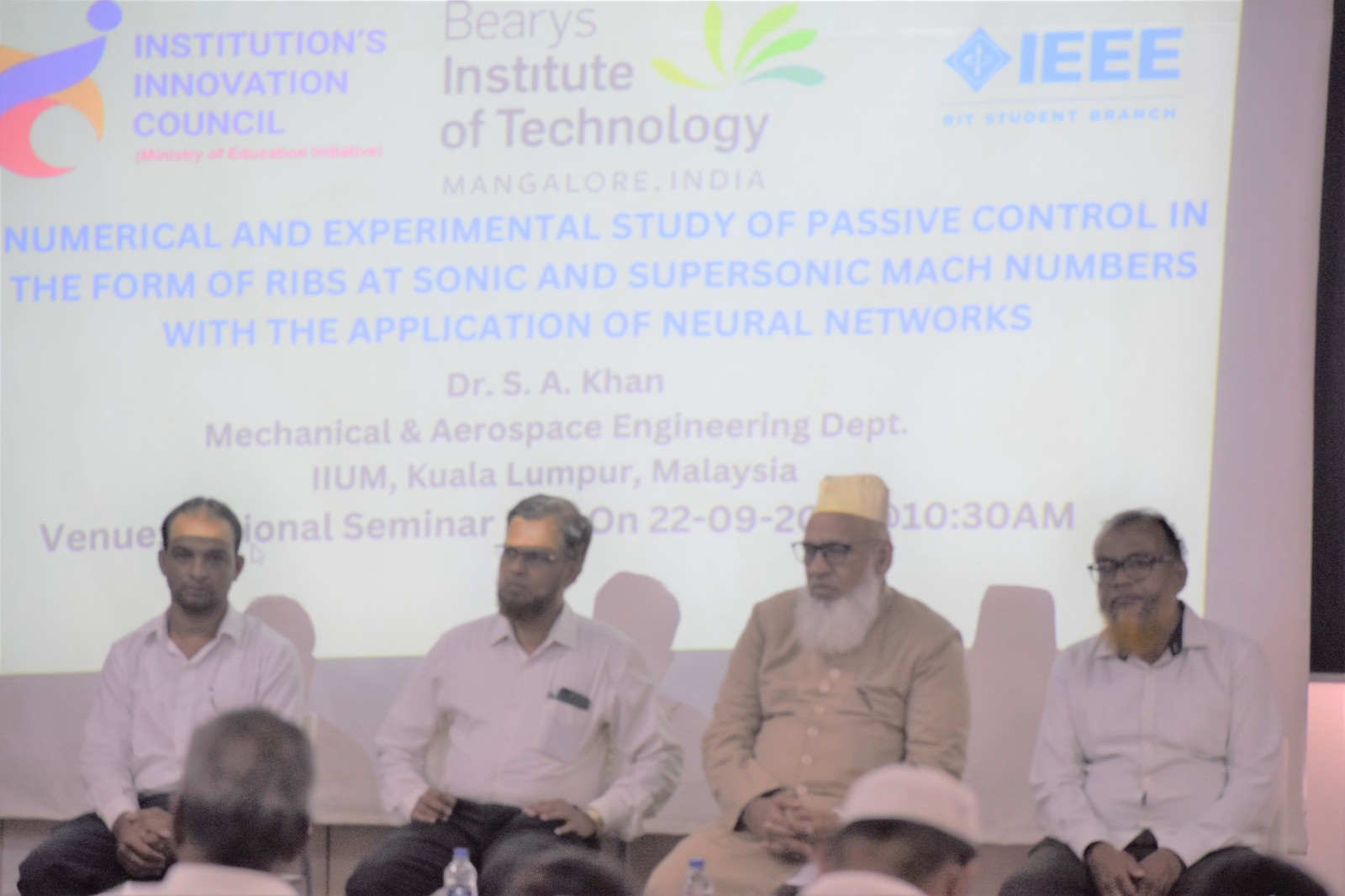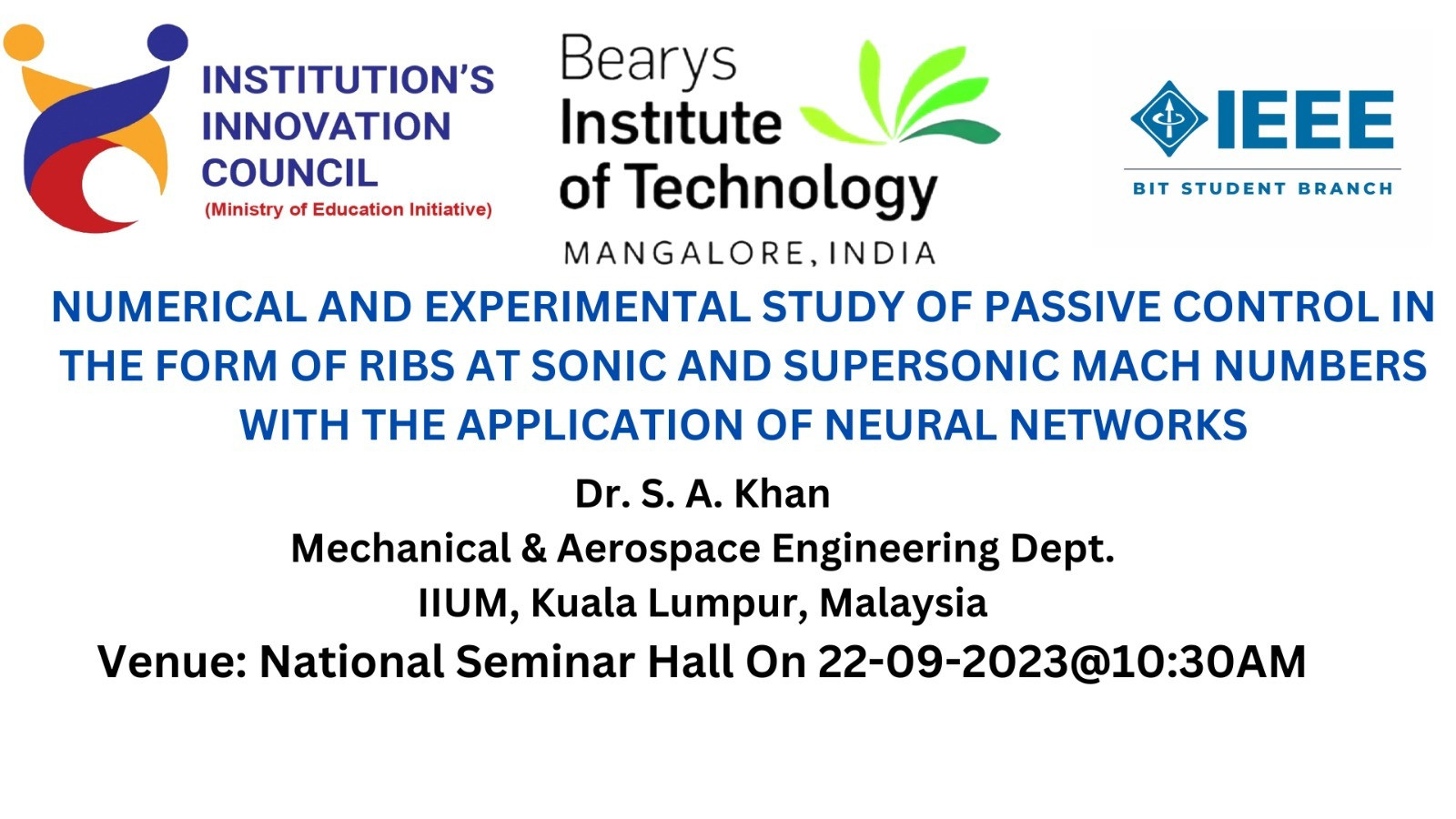 Let the Truth be known. If you read VB and like VB, please be a VB Supporter and Help us deliver the Truth to one and all.
---
---
New Delhi, Dec 11: India has described as "fake" and "completely fabricated" a media report claiming that a "secret memo" was issued by New Delhi in April to take "concrete" measures against certain Sikh separatists, including Hardeep Singh Nijjar.
Ministry of External Affairs (MEA) spokesperson Arindam Bagchi said on Sunday that the report is part of a "sustained disinformation campaign" against India and the outlet that published it is known for propagating "fake narratives" peddled by Pakistani intelligence.
The report was published by online American media outlet "The Intercept".
"We strongly assert that such reports are fake and completely fabricated. There is no such memo," Bagchi said.
"This is part of a sustained disinformation campaign against India. The outlet in question is known for propagating fake narratives peddled by Pakistani intelligence. The posts of the authors confirm this linkage," he added.
"Those who amplify such fake news do so only at the cost of their own credibility," Bagchi said, responding to media queries on the report.
In September, Canadian Prime Minister Justin Trudeau levelled the allegation of "potential" involvement of Indian agents in the killing of Khalistani extremist Nijjar on Canadian soil on June 18.
India strongly dismissed the charges, terming them "absurd".
"The Intercept", in its report, claimed that the Indian government issued instructions on a "crackdown scheme" against certain Sikh entities in western countries.
It further claimed that the secret memorandum issued by the MEA in April lists several "Sikh dissidents under investigation by India's intelligence agencies, including the Canadian citizen, Hardeep Singh Nijjar".