Malappuram, August 19: At a time when Kerala is in desperate need of help, a local fisherman's humble act has won several hearts on social media. Jaisal KP, a 32-year-old Tanur resident, hunched on a flooded road to help elderly women step into an NDRF inflatable boat, winning applauds across the country.
He stepped in to help the National Disaster Response Force (NDRF) team and rescued three stranded women — one with an infant — in Vengara's Muthalamada area on Saturday.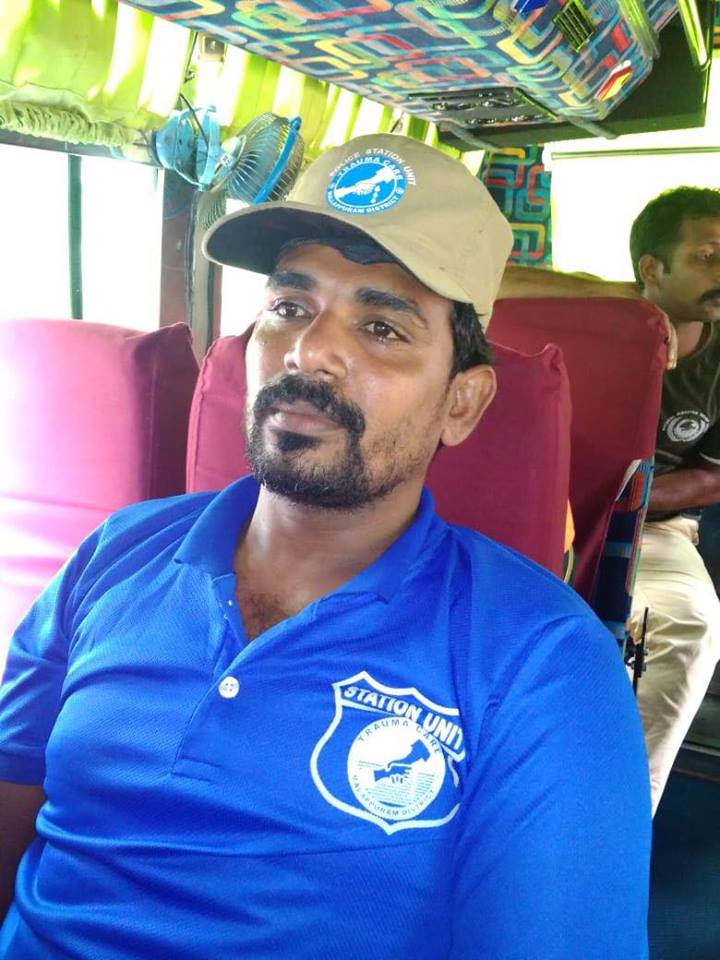 "NDRF personnel who were leading the rescue operations in Vengara region informed us they won't be able to reach to the place where these women were stranded. We asked them to give their boats for a while, and we rescued them," Jaisal told News18 over phone.
His video has widely been circulated on social media, throwing light on efforts made by local residents to help the flood-affected people. Not only Jaisal, but hundreds of such unsung heroes are out in neck-deep roads to assist NDRF. Thousands of fishermen of the state have offered their engine boats and catamarans to ensure the safety of fellow residents.
"We have been doing this voluntarily to make sure that no one is left without help. We have no safety guards or any equipment. We are risking our lives for the rescue of the people," Jaisal said, adding they wouldn't have been able to do it with without the help of the local people and the leaders who help with timely directives.
Sharing an incident, the 32-year-old fisherman, who is a part of the rescue operation team, further said, "On Friday, we had rescued a 21-month-old child by swimming across the water from a place where we were not able to take boats." He said that Malappuram trauma care is also actively involved in the rescue and relief operations for the last one week.
Courtesy: www.news18.com
Let the Truth be known. If you read VB and like VB, please be a VB Supporter and Help us deliver the Truth to one and all.
---
---
Hong Kong, Oct 25: Amnesty International said Monday it would close its two offices in Hong Kong this year, becoming the latest non-governmental organization to cease its operations amid a crackdown on political dissent in the city.
The human rights group said its local office in Hong Kong would close this month while its regional office will close by the end of the year, with regional operations moved to other offices in the Asia-Pacific region.

This decision, made with a heavy heart, has been driven by Hong Kong's national security law, which has made it effectively impossible for human rights organizations in Hong Kong to work freely and without fear of serious reprisals from the government, Anjhula Mya Singh Bais, chair of Amnesty's board, said in a statement.

Hong Kong implemented a sweeping national security law in 2020 following months of massive anti-government protests. The law outlaws secession, subversion of state power, terrorism and foreign collusion to intervene in the city's affairs. More than 120 people, many of them supporters of the city's democracy movement, have been arrested under the law.

The majority of the city's prominent pro-democracy activists are behind bars for taking part in unauthorized assemblies, and dozens of political organizations and trade unions have ceased operations out of concern for their members' personal safety under the security law.

Bais said the recent targeting of local human rights and trade union groups signaled authorities were intensifying their campaign to rid the city of dissenting voices. It is increasingly difficult for us to keep operating in such an unstable environment, she said.

Critics in Hong Kong say the national security law is an erosion of freedoms, such as those of expression and assembly, that were promised the city for 50 years when the former British colony was handed over to China in 1997.